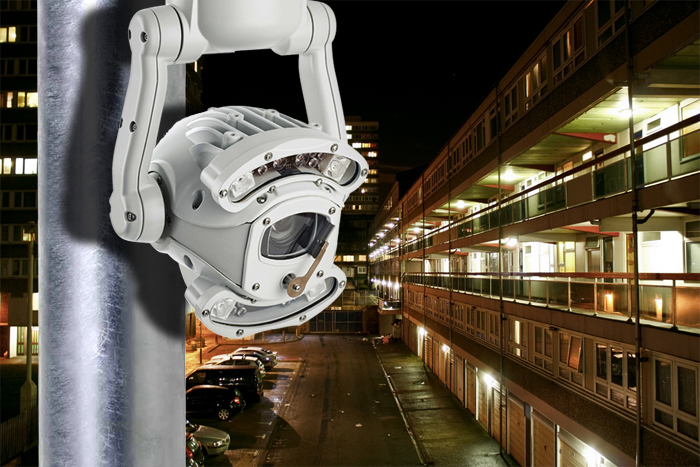 Rapid Deployment
Commonly employed to provide temporary surveillance coverage at crime hotspots, or to extend the coverage of an existing video surveillance scheme, rapid deployment CCTV camera systems typically take the form of redeployable domes, site towers, or vehicle mounted wireless surveillance solutions.
Used successfully across a variety of rapid deployment CCTV applications, such as Government and public sector, police, rail, construction sites, utilities, traffic and live events – rapid deployment CCTV camera systems can play a proactive role to help solve and reduce crime (or the fear of crime), anti-social behaviour, vandalism and fly tipping.
Rapid deployment CCTV cameras can be used to effectively secure remote sites and assets; including trackside and non-trackside rail deployments such as level crossing monitoring, as well as managing major and minor roadworks.
Meeting the demanding needs of rapid deployment CCTV camera operators, the versatile range of 360 Vision ruggedised CCTV cameras feature HD imaging, low power consumption, proven reliability and rugged construction. These are just some of the reasons why 360 Vision Technology cameras are the choice of many leading rapid deployment solutions manufacturers – where 360 Vision cameras provide the surveillance power behind the latest rapid deployment CCTV camera systems.
Available in a variety of camera/control combinations, including Analogue, High Definition, Thermal and Radar, and with options for white light and infrared LED illuminators, 360 Vision's British designed & built CCTV camera range enables rapid deployment CCTV camera system manufacturers to enhance the mix of rapid deployment CCTV solution options they can offer to meet their customers requirements.
One of the UK's leading manufacturers of redeployable CCTV systems, WCCTV, has relied on 360 Vision's ruggedised CCTV camera performance for many years. With a focus on innovation, bespoke product development and embracing a customer-centric approach, WCCTV produces a wide range of all-in-one and dome PTZ cameras – deployed across a broad range of bespoke mobile wireless surveillance solutions.
Rapid Deployment case studies