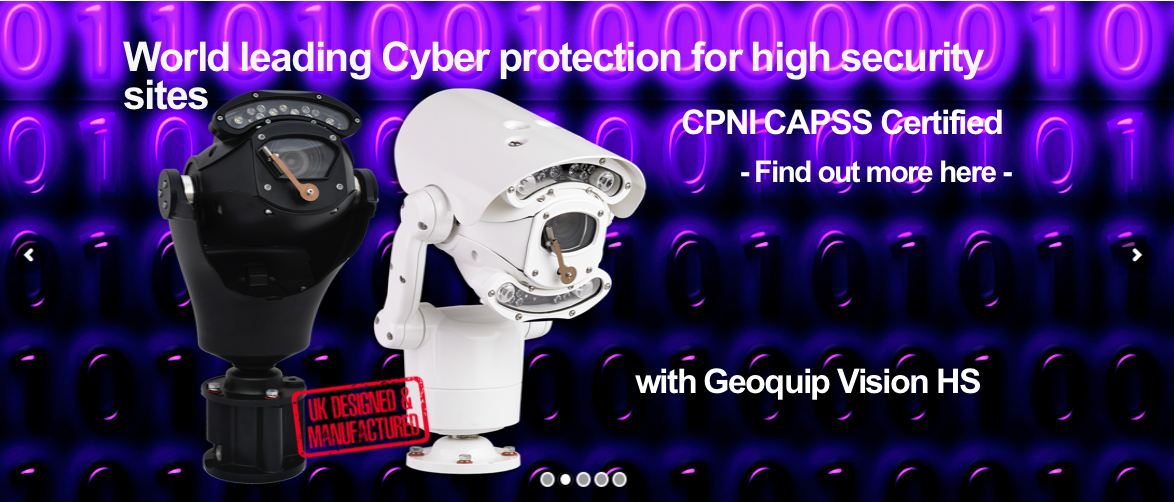 High Secure CYBER Protection
Ensuring cyber security measures are capable of protecting against the very real threats faced by our customers, 360 Vision Technology's UK based software developers are constantly working to ensure these threats can be averted.
Providing peace of mind, with a 360 Vision Technology camera at the edge, access to security and corporate networks is locked down to potential hackers.
The Threat
With more and more sophisticated attacks taking place, 360 Vision Technology's ongoing challenge is to ensure its customers cannot be hacked by external, or internal threats using the edge device (camera) to gain access to the camera setup browser, to disable or change critical settings within the camera, to use it as a gateway to break into the customers security and/or corporate network. Many leading manufacturers have access points typically via an RJ45 port located within the power supply units.
The Risk
For High Secure customers, removing this risk is essential to ensure security provision is not compromised and ensuring access to their corporate networks cannot be gained via the edge device. Both scenarios could have far reaching consequences and potentially high costs associated with a data breach.
The Solution
360 Vision Technology Cyber security protection ensures customers' surveillance capability cannot be compromised by removing the risks associated with unauthorised access to a camera's browser. To provide additional protection to High Secure customers, 360 Vision Technology is proud to have its Predator product range as an accredited camera solution to work with Vision HS, certified having gone through the approval process to achieve CAPSS approval by the CPNI. For more information, please click on the links.
Cameras in the high secure range: