Sirius Illumination
SIRIUS illumination features high intensity LED's providing IR lighting up to an industry leading 400m. Options include IR 250 metres, and IR 250 metres with white light 200 metres.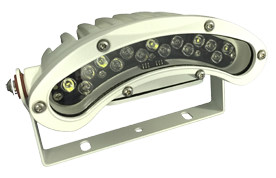 Sirius
IR and White Light options up to 150m.
Range includes; IR50, IR100, IR150
Key features:
UK Manufacture – Designed and Manufactured in the UK.
Sirius Illumination – Ultra High Intensity IR LED's fitted with a range of wide, medium and narrow angle lenses to give illumination from 30 to 150m.
Up to 150 metres of IR
Alarm Control – SIRIUS Illumination can switch between the IR and white light via a simple alarm input.
Light Sensor – All Sirius illumination options have a built in light sensor.
Variable Light Control – All Sirius illumination options feature variable light control to suit a wide range of applications.
IP67 certified for the harshest environments.
Excellence in design and manufacture ensure all 360 Vision products offer exceptional quality combined with ultra reliability.
3 year warranty
Downloads: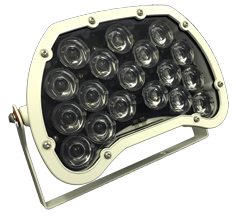 Sirius Long Range
IR Only & IR and White Light options up to 400m (IR only) /200m (IR & White Light) .
Range includes; IR250, IR250/200WL, IR400
Key features:
UK Manufacture – Designed and Manufactured in the UK.
Sirius Illumination – Ultra High Intensity IR LED's fitted with a range of wide, medium and narrow angle lenses to give illumination from 30 to 150m.
SIRIUS Long Range Illumination – SIRIUS Long Range illumination features high intensity LED's providing IR lighting up to an industry leading 400m. Options include IR 250 metres, and IR 250 metres with white light 200 metres.
Alarm Control – SIRIUS Illumination can switch between the IR and white light via a simple alarm input.
Light Sensor – All Sirius illumination options have a built in light sensor.
Variable Light Control – All Sirius illumination options feature variable light control to suit a wide range of applications.
IP67 certified for the harshest environments.
Excellence in design and manufacture ensure all 360 Vision products offer exceptional quality combined with ultra reliability.
3 year warranty
Downloads: