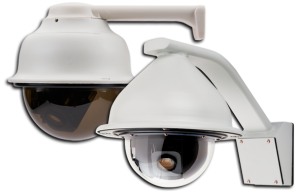 High definition (HD) video surveillance
High definition (HD) CCTV security cameras fulfil the need for high resolution imaging, essential for many surveillance purposes. Ensuring the quality of video footage is of an acceptable standard that can be used both for preventative security surveillance and for evidence purposes.
High definition (HD) 1080p CCTV camera images are critical to provide effective evidential video. Helping operators, Police and prosecutors to identify objects and individuals, HD CCTV surveillance camera detail captures subjects and actions with more precise information.
360 Vision Technology's range of high definition (HD) pan tilt zoom (PTZ) CCTV surveillance cameras provide full 1080p IP images for viewing and recording in the control room.
High definition 1080p HD camera images (also known as Full HD) is a set of  high definition (HD) video modes characterized by 1080 horizontal lines of vertical resolution and progressive scan. The term usually assumes a widescreen aspect ratio of 16:9, implying a resolution of 1920×1080 (2.1 megapixel), it is often referred to as full high definition CCTV, full motion CCTV or simply HD CCTV.