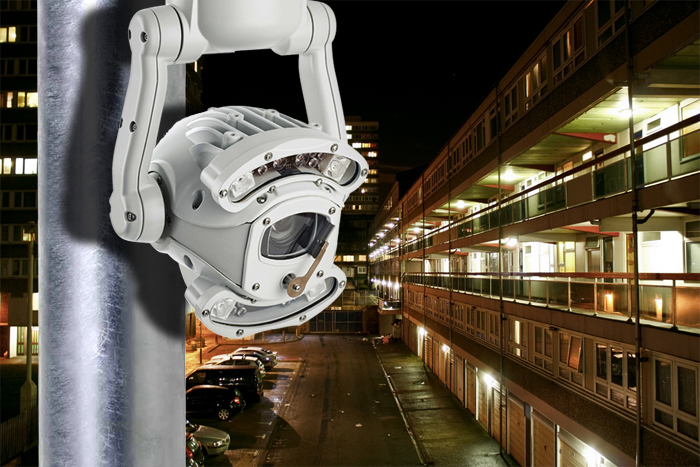 Temporary Deployment CCTV camera applications
Used to provide highly-effective temporary surveillance coverage at incident hotspots, or to extend the coverage of an existing video surveillance scheme, temporary deployment CCTV camera systems consist of site towers, redeployable domes, or (mobile) vehicle mounted wireless surveillance solutions.
Ideal for use across a variety of temporary deployment CCTV applications, such as police, rail, construction sites, Government, public sector, utilities, traffic and live events – temporary deployment CCTV camera systems can provide proactive support to assist in the reduction of crime (or the fear of crime), vandalism, fly tipping and anti-social behaviour.
Temporary deployment CCTV cameras can be used to secure remote sites and assets; including trackside and non-trackside rail deployments such as level crossing monitoring, as well as managing major and minor roadworks.
Meeting the demanding needs of temporary deployment CCTV camera operators, the versatile range of 360 Vision ruggedised CCTV cameras feature HD imaging, low power consumption, proven reliability and rugged construction. These features are just some of the reasons why 360 Vision Technology cameras are chosen by many temporary deployment CCTV camera solutions manufacturers – where 360 Vision cameras provide the surveillance power behind the latest temporary deployment CCTV camera systems.
Available in a variety of camera/control combinations, including Analogue, High Definition, Thermal and Radar, and with 24-hour surveillance capability provided by optional white light and infrared LED illuminators, 360 Vision's British designed & built analogue and IP camera range enables temporary deployment CCTV camera system manufacturers to enhance the mix of temporary deployment CCTV solution options they can offer to meet their customers requirements.
One of the UK's leading manufacturers of redeployable CCTV systems, WCCTV, has relied on 360 Vision's ruggedised CCTV camera performance for many years. With a focus on innovation, bespoke product development and embracing a customer-centric approach, WCCTV produces a wide range of all-in-one and dome PTZ cameras – deployed across a broad range of bespoke mobile wireless surveillance solutions.
"Our partnership with 360 Vision has proved a great asset when designing and providing mobile wireless solutions," says David Gilbertson, Managing Director at WCCTV. "360 Vision are an easy company to do business with. Integrated into our bespoke products, their ruggedised CCTV cameras help to ensure that our customers are provided with effective and reliable temporary deployment camera solutions that deliver excellent video quality, whilst performing faultlessly in a mix of environmental operating conditions."
Another a long-term technical partner of 360 Vision, UK based Excelerate Group, has selected the 360 Vision Technology 'Predator' all-in-one PTZ camera as a primary surveillance component for the company's revolutionary 'Sherpa' pole climbing temporary deployment camera solution.
"With 360 Vision's ruggedised CCTV camera technology at its heart, Sherpa is providing an excellent solution as a visual deterrent and for gathering critical surveillance information in applications across the world," says David Savage, founder, Chairman & CEO of Excelerate Group. "Sherpa has already proven to be successful across a multitude of applications, including ANPR, deterring anti-social behaviour, monitoring emergency situations, prison security, fly-tipping, and public order events."
"We are very proud that 360 Vision's market-leading range of ruggedised CCTV cameras has become the go-to camera technology for many of the leading manufacturers in temporary deployment video surveillance," says Mark Rees, Business Development Director at 360 Vision Technology. "We have many ruggedised CCTV camera developments in the pipeline. These are being developed with valuable sharp-end feedback supplied to us as a direct result of our close technical relationship with companies at the cutting-edge of the temporary deployment CCTV camera industry."