SEE 360 VISION'S LATEST CAMERA TECHNOLOGY – AT SECURITY TWENTY 17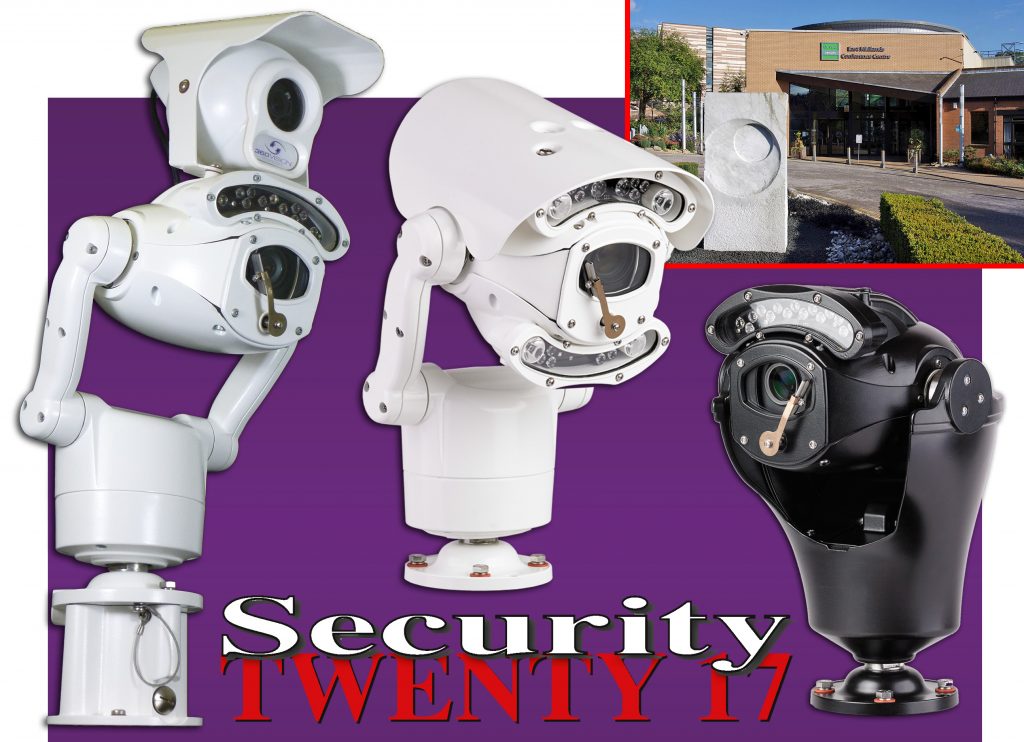 See 360 Vision's latest camera technology – at Security TWENTY 17
360 Vision Technology, the UK's leading CCTV design and manufacturing company, will be showing their latest surveillance camera models at next week's Security TWENTY 17, at the East Midlands Conference Centre, Nottingham, Thursday 9th February.
Fielding a range of new high-performance surveillance camera technology, visitors to the 360 Vision stand will be able to explore the features and performance of the latest Predator Overview, Predator Hybrid and Centurion camera models.
Borne out of customer feedback, the new Predator Overview is a dual camera head, high-speed, ruggedized Pan, Tilt & Zoom HD colour/mono system that features a Full HD 1080p wide angle Overview camera, combined with a separate ultra-low light Sony STARVIS Full HD zoom 'target' camera. Ideal for live monitored Public Space surveillance applications such as town centres, container ports and transportation hubs, where an overview (of up to 90° field of view) of an incident/target area is desirable, the Predator Overview system's 30x zoom target camera supports the overview camera, being used to provide separate close-up imaging of a desired scene.
Also on show will be 360 Vision's Predator 'Hybrid' camera, which provides both analogue and HD functionality in one camera package. Allowing a traditional surveillance installation with standard analogue cabling to transmit 4:3 HD quality images, at any time in the future, in combination with an upgrade to HD infrastructure, Predator Hybrid will display full HD 1080p widescreen images – and all without changing or returning to the camera!
Positioned between the fully featured 'Predator' camera and entry-level 'Black Hawk' Dome, 360 Vision will also be showing their new mid-level Centurion, a ruggedized PTZ camera system. Utlising an optimised mix of tried and tested technology from both the Predator and Black Hawk cameras, Centurion offers a level of performance perfectly suited for any mid-level surveillance application.
Of note and to be seen on display, 360 Vision HD surveillance cameras all now employ the high-performance Sony STARVIS™ 1080P HD camera module – the latest generation of imaging sensors specifically designed for surveillance camera applications.
"To keep up-to-date with the latest in surveillance camera technology innovations, 360 Vision are inviting all visitors to Security TWENTY 17 Midlands to discuss any camera or project requirement," says Mark Rees, Business Development Director at 360 Vision. "With 360 Vision products, installers and end-users can confidently invest in British designed and manufactured cameras that are backed by first-class support, offer excellent performance and carry a comprehensive 3-year warranty."
To pre-register for the free ST17 exhibition & conference, delegates should visit: http://www.professionalsecurity.co.uk/security-twenty17-register/