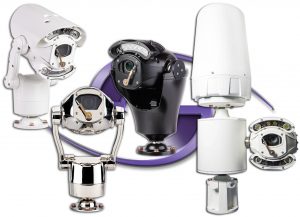 360 Vision Technology show cameras for every application – at Security Essen
Leading UK CCTV design & manufacturing company, 360 Vision Technology, will be displaying their range of professional quality surveillance cameras suitable for every application, at Security Essen, Hall 2, Stand A41.
Since 2002, 360 Vision Technology has built a solid reputation as a market leader in CCTV surveillance. With a large team of highly experienced software, electronic and mechanical engineers, the company is consistently innovating and expanding its camera product range – to meet customers' ever changing needs.
Designed to deliver advanced situational awareness, identification and alert to activity within any surveillance application, 360 Vision Technology's extensive range now includes static and integrated PTZ, analogue, HD, cooled & uncooled thermal, polished stainless steel, radar controlled, and patent pending integrated white light & infrared LED illuminator equipped CCTV surveillance cameras.
Built in the UK and supported by first class customer service, 360 Vision Technology's analogue, HD, thermal and radar controlled surveillance cameras are designed for installation in a large range of general and difficult environment applications, and fully integrate with a wide variety of VMS control software.
"For every surveillance application, 360 Vision Technology has a camera model suitable to deliver advanced detection and identification across a wide range of demanding conditions," says Mark Rees, Business Development Director, 360 Vision Technology. "Whether the conditions are zero light, fog or long distance, our range of static and integrated PTZ imaging cameras combine tough build quality, with proven reliability in the field."
The 360 Vision team will be on hand throughout the exhibition to discuss camera specifications, or any existing or future surveillance project requirements.