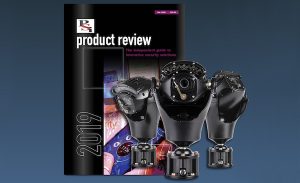 Invictus HD PTZ camera featured in PSI Product Review 2019
360 Vision Technology's latest Invictus camera range was recently selected to appear in the annual PSI Product Review publication.
A highly regarded specialist electronic security industry publication, PSI Product Review highlights the very best security equipment technology – as selected by the publication's editor.
Featured previously in PSI magazine in 2018, the PSI Product Review 2019 publication contains a mix of Editor's Choice and Award Winner products.
Extract from PSI Product Review: 'Coupled to attractive pricing, Invictus is a highly competitive all- in-one PTZ camera package and viable quality alternative to other popular low- cost options'
Click here to download/read the PSI Product Review