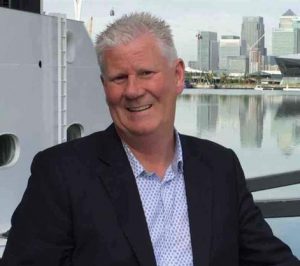 Sales Director Ashley Knowles retires from 360 Vision Technology
360 Vision Technology, the leading UK CCTV manufacturing company, has announced that with effect of 15th January 2020, Sales Director Ashley Knowles has retired from the company, and the Security Industry.
"Ashley has been a founding director of the business since 2003, having previously worked at Video Controls Ltd, and has thoroughly enjoyed being part of the 360 Vision team," says Mark Rees, 360 Vision's Managing Director. "Over the years he  has contributed to make the company the success it is today, and that contribution will continue to impact well into the future.
"Ashley originally started his working life in the Construction Industry, and he is now setting up a small property company, as well as a recruitment joint venture with his youngest son. I am sure that both will benefit enormously from Ashley's business and commercial experience."
Ashley commented: "I have thoroughly enjoyed working with Phil Burton, Mark Rees and the entire 360 Vision Technology team over the past 18 years. They are a tremendous team of people and I wish them continued success in the future. It has been an absolute pleasure. Finally, I would like to thank 360 Vision's customers that I have managed and created personal friendships with. I am sure they will continue to receive exceptional on-going service from the 360 Vision team, and that those partnerships will continue to prosper."
Whilst it is a sad day for 360 Vison, Ashley will leave with many friends within the organisation and whom no doubt he will continue to keep in touch with.
360 Vision Technology would like to wish Ashley every success and happiness in his new ventures.